A woman who had gone missing for more than a week while hiking in a national park in west Texas – resorting to drinking rainwater to stave off dehydration or worse – was found alive and rescued on Friday, according to federal officials.
Christy Perry, 25, survived getting lost at the 1,200 sq mile (3,108 sq km) Big Bend national park, which made national news headlines in June when a teenage boy died after falling ill as he hiked in temperatures of 119F (48.3C). The boy's stepfather was then killed after he crashed his car during a frantic search for help.
Authorities say Perry – of Houston – had picked up a rental car in the west Texas community of Midland on 8 November and parked at Big Bend's Lost Mine trailhead about 240 miles (386km) away the next day.
She failed to show up that evening at a campsite she had reserved in the Chisos Basin, and she did not return home either.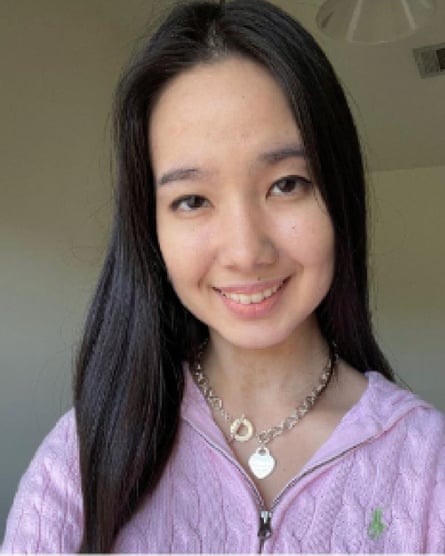 Perry had not shared details about her trip with people who knew her but had apparently gone to Big Bend for a planned vacation, the Texas television news outlet KTRK reported. When there had still been no sign of Perry as of Wednesday, park rangers, federal border agents, firefighters and Texas's public safety agency staged a search for her.
They found Perry "awake and talking" roughly a quarter-mile (400 meters) below the Lost Mine trail's summit at about 9.30am on Friday, a statement from the national park service said. The state's public safety department then air-lifted her away from the scene by helicopter to be medically evaluated in Odessa, which is adjacent to Midland.
Video provided by a park visitor to the KTRK showed Perry's rescuers helping her off a helicopter and into an awaiting ambulance. She wore a yellow helmet and appeared to be moving slowly as she was assisted by officers flanking her.
The national park service indicated that Perry didn't have any food and quickly ran out of water after getting lost, according to the Houston television news station KHOU. She drank rainwater to stay hydrated, the agency reportedly said.
It's unclear how Perry became disoriented on the Lost Mine trail, a 4.8-mile (7.7km) round trip which – as ABC News noted – climbs steeply through the Chisos Mountains' rugged terrain and woodlands. But a hiking guide named Jennifer McCann told KHOU that it was foggy on the day Perry went hiking, and that may have factored into her disappearance.