We have all been to one boring Taash (cards) party during Diwali where you're either in gambler's debt or are simply unlucky enough to never win. This year, it's time to up the ante with a lineup of fun and engaging games that won't burn holes in your pocket.
From kids to adults, this compilation of games can be played at your at-home Diwali party for an evening full of love, laughter and unforgettable memories.
Tambola
Tambola is a classic Diwali game you can never go wrong with. The rules are simple — numbers are called out and all you need to do is cross them off your Tambola ticket till you make a 'full house' or slash out a complete line. You can up the stakes by adding small prizes to the mix for elevating the competitive spirit!
Rangoli contest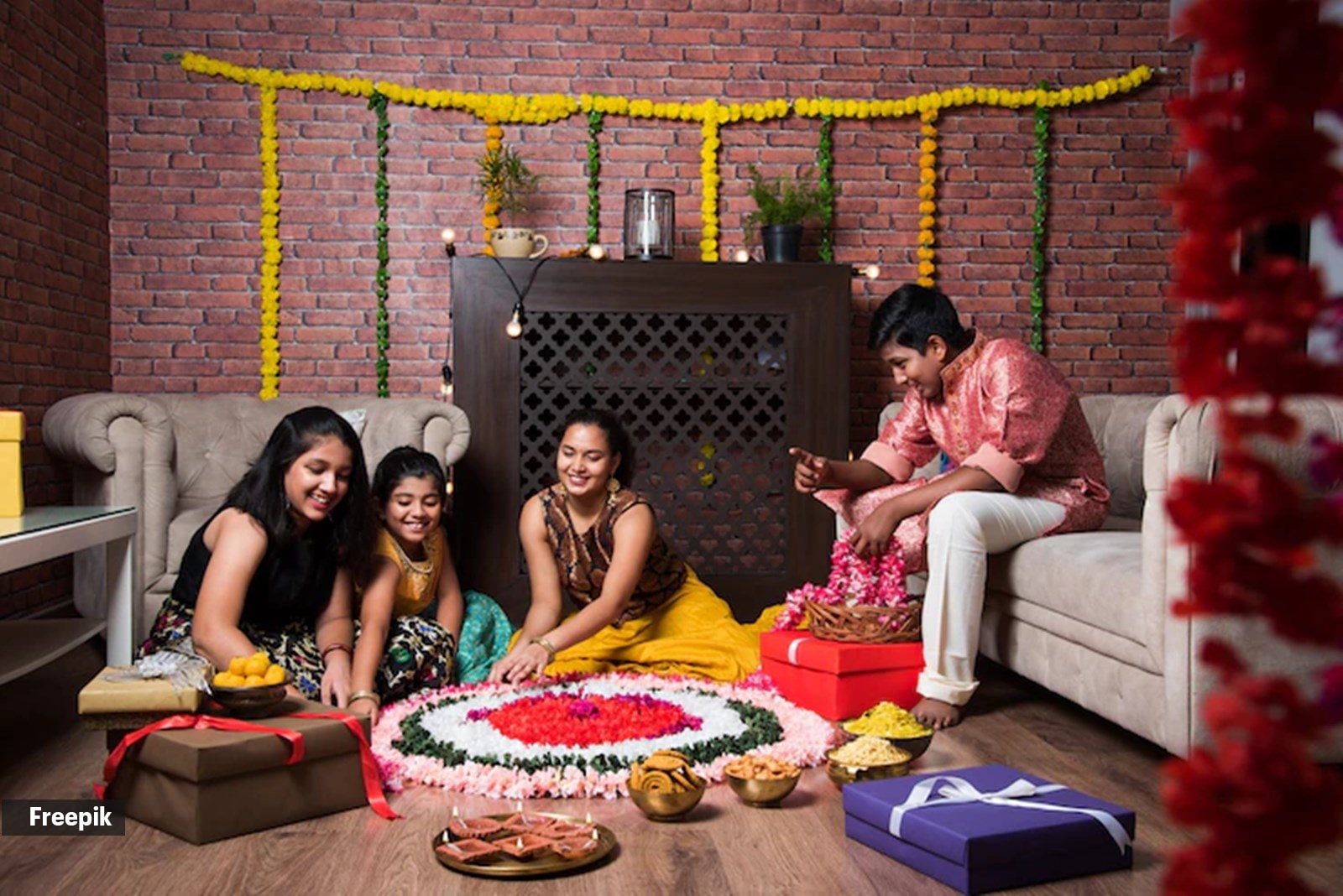 Elevate the festive spirit with these fun and creative Diwali party games! (Source: Freepik)
Rangoli making is an intrinsic part of Diwali celebrations. This time, why don't you make it into a fun little competition? Apart from coloured dyes and powders, you can also use flower petals to decorate your masterpieces. Let your guests don their creative hats and may the best design win!
Diwali trivia
On the festival of Diwali, what better way to impart knowledge about its significance than to test your loved ones' understanding of the occasion? Prepare a comprehensive questionnaire about Diwali and its rich traditions. Include a wide range of questions, from its cultural importance to the various rituals involved. The winner of this trivia can be rewarded with a splendid Diwali gift hamper as a prize.




Read More: 6 Diwali party games to spice up your celebrations