BIRMINGHAM, Ala. — It's unlikely Joran van der Sloot will ever spend a night behind bars for murdering Natalee Holloway, a slaying that he even profited from by heartlessly scamming the victim's mother.
Still, mom Beth Holloway said she's at peace knowing her "never ending nightmare" has come to an end. Her daughter's killer has finally been named in an imperfect plea deal that probably marks the best chance at justice the Holloway family will ever receive.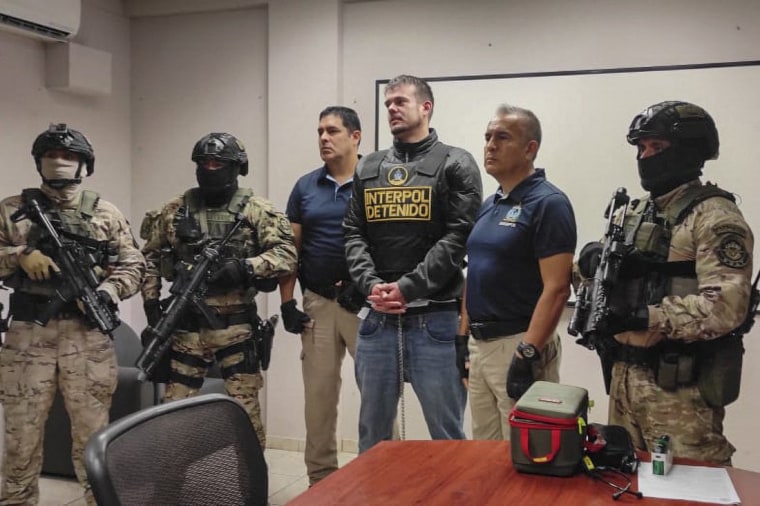 Van der Sloot pleaded guilty to extortion and wire fraud in an agreement that compelled him to reveal all he knows about Natalee Holloway's killing in Aruba — a crime he admitted to committing.
Van der Sloot is already serving time in Peru for another murder and the 20-year sentence handed to him on Wednesday will run concurrently.
The confessed killer is free to reveal almost anything about the slaying as the statute of limitations for murder in Aruba, 12 years, has long since past.
So while this deal didn't win Holloway's family any satisfaction of seeing van der Sloot locked up for Natalee's murder, the victim's mother said it did provide a commodity almost as valuable — answers.
"I don't think any victim's family is going to think ever an amount of time is enough," Holloway told NBC News on Wednesday, hours after van der Sloot pleaded guilty to extortion and wire fraud.
"So here's what I have to take comfort in … I needed the answers as to what happened to Natalee."
Although a statute of limitations for murder might come as a shock to many Americans, it was front of mind for then-U.S. Attorney Joyce Vance, who brought this extortion case against van der Sloot in 2010.
"Laws in other countries can be very different than ours, particularly when it comes to statutes of limitation and the length of sentences," said Vance, now a legal analyst for NBC News. "We were always cognizant of that in this case."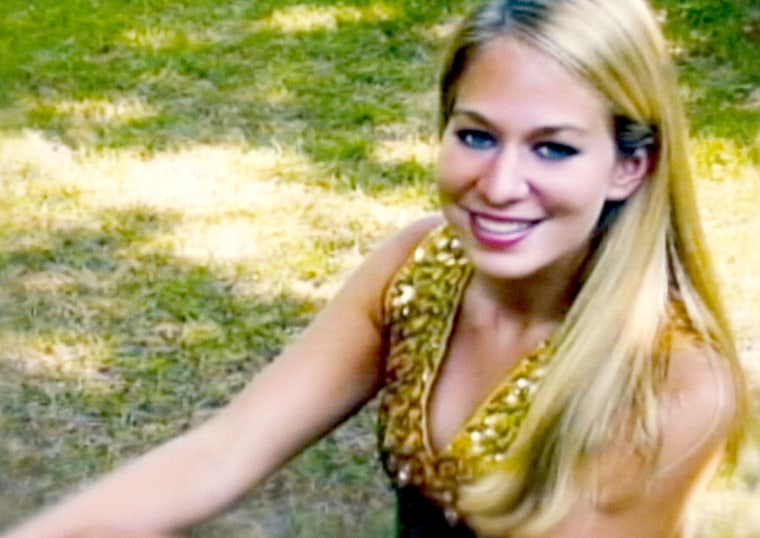 As soon as Natalee Holloway went missing in the early morning hours of May 30, 2005 during a vacation to Aruba, Beth Holloway chartered down to the Caribbean island and came upon van der Sloot the next day, not knowing he'd admit to the slaying 18 years later.
"I was face-to-face with my daughter's killer that night at the Holiday Inn. But I didn't know it," Holloway said.
"I didn't know that I was face-to-face with her killer. I thought it was face-to-face with a suspect that was involved in her disappearance."
Five years after Natalee Holloway went missing, van der Sloot targeted Beth Holloway with a cruel scam, asking for $250,000 in exchange for information about her daughter's remains.
Holloway's attorney, John Q. Kelly, even traveled to Aruba in May of 2010 to secure the deal. Van der Sloot received a $25,100 downpayment from the grieving mother — for completely bogus information about Natalee Holloway's whereabouts.
While van der Sloot initially got away with that hoax, it opened him up to a 2010 indictment for extortion and wire fraud in the United States.
So when he landed in prison for the the murder of 21-year-old Peruvian college student Stephany Flores, that led to his extradition from Peru earlier this year and the eventual confession to Natalee Holloway's killing.
Beth Holloway thanked a Washington, D.C., public relations firm, Patriot Strategies, for helping spur communications between the U.S. and Peru, resulting in van der Sloot's extradition. Washington and Lima have an extradition treaty, signed in 2001.
Holloway said she and her friend, TV news personality Greta Van Susteren, carried "this ball and we could push it down the field," but "we just couldn't get it over, just couldn't get it over the end zone or over the line."
Holloway also said she's grateful for federal prosecutors and investigators in Birmingham for allowing her to witness van der Sloot's confession from an adjacent room, rather than handing her transcripts after the fact.
She heard van der Sloot's incriminating words "live as it was happening in another room."
"They did an amazing job of letting me understand what was happening in real time, versus relaying it second-hand," the grieving mother said.
Van der Sloot gave graphic details on how he kicked Natalee Holloway in the head after she spurned his sexual advances, then attacked the unconscious woman with a cinderblock.
After dumping Holloway's lifeless body into the Caribbean Sea, he went home where he checked soccer scores and viewed pornography, according to the victim's mother.
"That is a person with no conscience, no remorse, no guilt," Holloway said. "So that there were those little things, those are the elements when I go back to and think of 18 (van der Sloot's age in 2005) when he said now, yeah, that's him. And that's, that's just his mode of existence."
Beth Holloway said she feels more at ease now following van der Sloot's admission, and looks forward to time with her adult son and grandchildren.
"Tomorrow's a new day, but today, today was a victory," she said.
Sam Brock and Juliette Arcodia reported from Birmingham and David K. Li from New York City.


Read More: Joran van der Sloot won't serve time for murdering Natalee Holloway, but her mother is still