SAN FRANCISCO — A car rammed into the Chinese consulate in San Francisco on Monday, coming to a stop in the lobby and creating a chaotic scene that ended with police shooting the driver, who later died at the hospital, officials said.
Police descended on the consulate building after 3 p.m. on a report of a vehicle crashing into the building and urged people to avoid the area. Officers entered the lobby of the consulate's visa office, made contact with the suspect and an officer-involved shooting occurred involving the driver, police Sgt. Kathryn Winters said during a short news conference. Despite "life-saving efforts," the suspect was pronounced deceased at the hospital, police said.
Television cameras showed a Honda sedan crashed into the visa office and the doors in front of the building were cordoned off.
Winters said they did not know why the vehicle crashed into the building or how many people were inside at the time but said they did not have reports of other injuries.
Police are working and coordinating with investigators from the U.S. Department of State and the Chinese consulate.
"I wish I could give you more, but this is a very complex investigation," Winters said.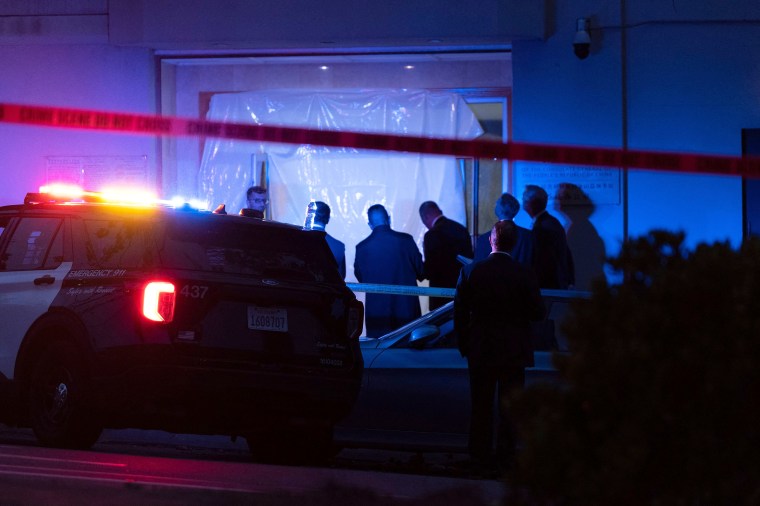 A statement from the Chinese consulate general denounced Monday's incident.
"On the afternoon of October 9, 2023, local time, an unidentified person drove a vehicle and violently crashed into the document hall of our consulate, posing a serious threat to the safety of staff and people on site, and damaging the facilities of our consulate," the statement said. "Our embassy severely condemns this violent attack."
The consulate said that it has demanded more details about the incident and asked that it be "dealt with seriously in accordance with the law."
The Consulate General of the People's Republic of China is on a major street across from the city's Japantown neighborhood.


Read More: Driver of car that rammed into Chinese Consulate in San Francisco is fatally shot by police