Baltimore PD have responded to the scene of an active shooter near Morgan State.
October 3, 2023, 10:21 PM
Five people suffered non-life-threatening injuries in a shooting near Morgan State University, officials from the Baltimore Police Department said early Wednesday.
A suspect had not yet been identified in the incident, which happened on a street that borders the university late Tuesday, police said.
Law enforcement had responded to an active shooter situation near the university on Tuesday night. As of 11:55 p.m. ET, Baltimore police said on social media that the incident was no longer being considered an active shooter situation. Half an hour later, Morgan State University said the shelter-in-place order on campus had been lifted.
Authorities first alerted the public to the active shooter situation around 10 p.m. ET.
"BPD is on scene of an active shooter situation in the 1700 block of Argonne Drive," police shared on X (formerly Twitter) at that time. "We're asking everyone to shelter in place and avoid the area."
The police updated the public a short while later on the social media platform, writing, "BPD is confirming there are multiple victims involved. Please continue to shelter in place and avoid the area."
Argonne Drive borders Morgan State University.
Baltimore police were being supported by agents from the Baltimore Bureau of Alcohol, Tobacco, Firearms and Explosives.
"ATF Special Agents are responding to assist our @BaltimorePolice partners at the scene of an active shooter situation, 1700 block of Argonne Drive. Please avoid the area. Those nearby should shelter in place," the ATF wrote on X.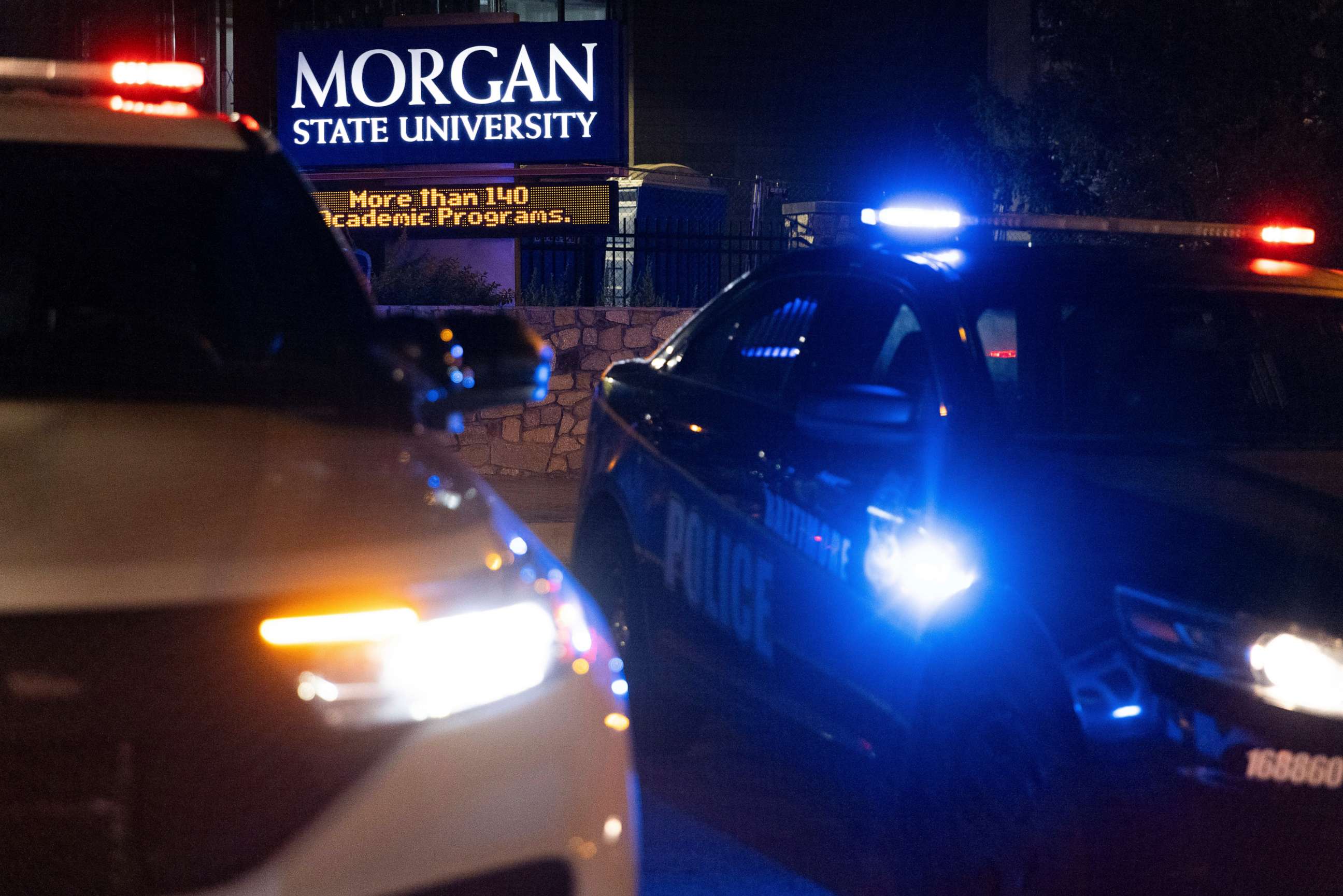 Morgan State University asked students, also via social media, to "shelter in place."
"Please Note: An active investigation is currently underway related to a report of shots being fired on or near campus. Please stay clear of the area surrounding Thurgood Marshall Hall and the Murphy Fine Arts Center and shelter in place," their tweet read.
Both the police and the university later asked family members to avoid the campus area.
"They may report to the Safeway parking lot at 4401 Harford Road. A BPD Officer will be available at that location," the police posted on X.
This is a developing story. Check back for updates.




Read More: Police search for suspect after 5 shot near Morgan State University in Baltimore