The family of a 13-year-old boy who died after two of his classmates attacked him at lunch will receive a $27 million settlement from a Southern California school district, according to the family's attorneys, who said it is the largest school bullying settlement in U.S. history.
Juana and Felipe Salcedo, guardians of Diego Stolz, had sued the Moreno Valley Unified School District following his death in September 2019, claiming that the officials ignored several complaints they made between 2018 and 2019 to administrators at Landmark Middle School that Stolz was being bullied. They became his guardians after both of his parents died.
The case was settled on Wednesday.
"This lawsuit has put schools on notice to find ways to effectively deal with bullying and to enact real anti-bullying policies," said attorney Neil Gehlawat said in a statement. "Although his family's grief can never be taken away, we believe real change will come, and there will be a renewed focus on anti-bullying programs across the nation."
A district spokesperson said they had no comment for the media.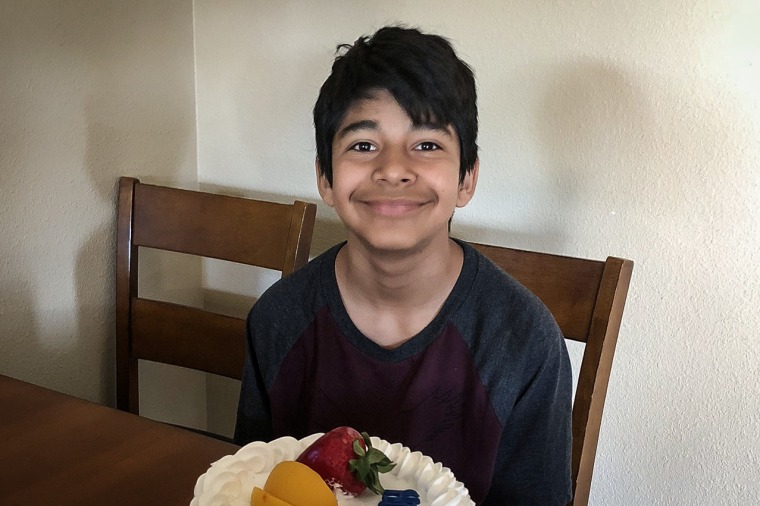 Stolz died nine days after a student sucker-punched him at lunch, said attorneys Gehlawat and Dave Ring in a news release. Stolz fell and hit his head on a concrete pillar. Another student punched him in the face while Stolz was on the ground, they said.
Cell phone footage released by the attorneys showed Stolz standing with his hands at his side. The family's attorneys said this was a "clear indication that he did not want to fight, and would not escalate the situation." A boy is seen in the video swinging at Stolz. A second boy also swings and punches Stolz in the head, causing him to fall. The first boy then rushes toward Stolz and hits him again, the video shows.
Stolz was rushed to the hospital for a traumatic brain injury and placed on life support, the attorneys said. He never regained consciousness and died on Sept. 25, 2019.
The two teenagers involved, who were 14 at the time, entered the equivalent of guilty pleas in juvenile court to involuntary manslaughter and assault with force likely to cause great bodily injury, the Associated Press reported. They spent 47 days in juvenile custody and were ordered to undergo anger management therapy.
The fatal encounter wasn't the first time Stolz's guardians say he had been bullied. On Sept. 12, 2019, Stolz went to his science teacher for help after he was sucker punched in the head, the news release states.
"The teacher informed the Assistant Principal that day; she claimed she would review the security footage to find the perpetrators, but she did not," the family's attorneys said.
The following day, the Salcedo's adult daughter went with Stolz to speak with the school's assistant principal. The assistant principal told them that she knew who the alleged bullies were and that the students would receive suspensions, according to the news release. The assistant principal also said she would switch around class schedules so Stolz would not have classes with the bullies, but she never did, the attorneys said.
The family alleged in their lawsuit that the district has "a long history" of failing to protect students who are being bullied. They also said the district failed to enact effective safety procedures to protect the students.
The district superintendent of schools said in a letter to parents on Wednesday that they have made several changes regarding anti-bullying since Stolz's death. Some of those changes include "a district-wide centralized online bullying form," classroom posters that define bullying and how to report bullying, superintendent Martinrex Kedziora said.
"On behalf of the Moreno Valley Unified School District Board of Education, we want you to know that we truly care about each and every student and staff member in our district. The news of Diego's death was not something we took lightly. The safety and well-being of our students will remain our top priority," Kedziora continued.
The family will "forever be heartbroken" by Stolz's death, but hopes his story "brings about change in school districts across the country," their attorney said.




Read More: Family of bullied teen who died after student punched him reach historic $27M settlement