CNN
 — 

The massive manhunt for the convicted killer who escaped from a Pennsylvania prison stretched into a 12th day Monday after he slipped past a police perimeter over the weekend, stole a van, changed his appearance and tried to contact past acquaintances, authorities said.
The search for Danelo Cavalcante, 34, shifted dramatically over the weekend after he was spotted more than 20 miles from where police were looking – signaling he had somehow gotten past the hundreds of officers searching in and around Longwood Gardens, about 35 miles west of Philadelphia, where he had been spotted several times in recent days.
Cavalcante on Saturday evening stole a 2020 Ford Transit van about three-quarters of a mile from the search perimeter and traveled to the East Pikeland Township home of an acquaintance he'd known several years ago, Pennsylvania State Police Lt. Col. George Bivens said in a Sunday news conference.
He spoke with the acquaintance on a Ring doorbell camera – which captured his new clean-shaven look – but the person wasn't home and did not respond to meet Cavalcante, Bivens said.
Cavalcante, who was convicted of first-degree murder last month, then tried to contact another acquaintance nearby in the Phoenixville area. That person was also not home but police were called after a female resident saw the escaped inmate, according to Bivens.
"He is absolutely looking for support. He needs that support – he doesn't have it," Bivens said.
Cavalcante fled Chester County Prison on August 31 by "crab-walking" between two walls, scaling a fence and traversing across razor wire. His caught-on-video escape put the community on edge and shuttered schools as he repeatedly evaded capture.
So far, all the reported sightings of Cavalcante have been in Chester County, where the prison is located. Bivens said police didn't believe he has left the state as of Sunday morning, but law enforcement across the country is being kept apprised of the manhunt.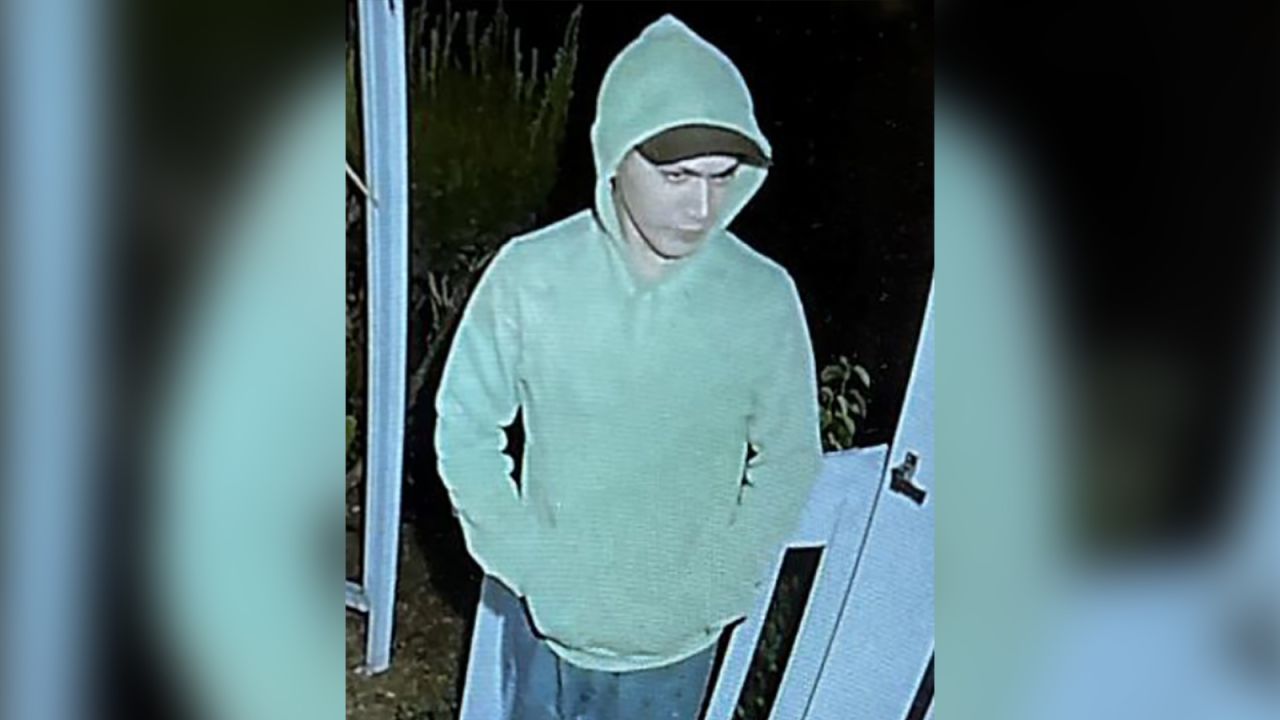 Meanwhile, the search for Cavalcante has now shifted to the area around where the van was found, according to Bivens.
The van that police believe Cavalcante stole and used to get around was found abandoned in a field behind a barn in East Nantmeal Township– farther west of his last known destinations – on Sunday, apparently after running out of gas, Bivens said.
Authorities believe the vehicle was taken from near Longwood Gardens, and its owners did not realize it had been stolen. The keys had been left inside, according to Bivens.
"We are obviously very concerned that Cavalcante has or will attempt to steal another vehicle to facilitate his escape," Bivens said. "This most recent incident is a reminder that he will take advantage of any opportunity to obtain items he needs."
Bivens asked community members to familiarize themselves with the latest photos of Cavalcante, check their surveillance footage and secure their homes and vehicles.
Cavalcante, who was previously shown in photos with facial hair, has since altered his appearance by shaving his face while on the run, Bivens said. He also got a green hooded sweater.
Bivens said it's unclear how Cavalcante managed to get past a search perimeter around the botanical gardens but noted officers faced issues with the area because it had underground tunnels, very large drainage ditches and other areas that can't be secured.
"No perimeter is 100% secure – ever," said Bivens, who is leading the search.
Though police have no evidence that he has obtained a weapon, Cavalcante is being considered extremely dangerous, Bivens said.
"Clearly he has been in residences, businesses and in vehicles – at least one – that I can't say what may or may not have been in any of those locations that he had access to," Bivens said Sunday.
Pennsylvania State Police have said there have been multiple credible sightings of the escaped inmate. Here's what we know about some of the places police say Cavalcante has been to so far:
August 31: Cavalcante is seen on jail surveillance video escaping from Chester County Prison. The video showed him "crab-walking" between two walls in an exercise yard – placing his hands on one wall and his feet on another – and shimmying up out of view, said the prison's acting warden, Howard Holland. Cavalcante then ran across a roof, scaled another fence and got through razor wire, Holland said.
September 1: Ryan Drummond, who lives in the township where the prison is located, said Cavalcante got into his Pocopson Township home and took food before leaving, CNN affiliate WPVI reported.
September 2: Cavalcante was spotted on surveillance video about 1.5 miles from the prison, authorities said.
September 4: A security camera recorded the fugitive at Longwood Gardens, about 3 miles from the prison, authorities said.
Tuesday: An area resident reported seeing Cavalcante in a creek bed on the resident's property, Bivens said.
Wednesday: A trail camera image showed Cavalcante in or around Longwood Gardens but officials learned about this sighting Thursday evening, according to Bivens.
Friday: Authorities reported two sightings of Cavalcante within the search area. The area encompassed Longwood Gardens.
Saturday: Cavalcante stole the van and at 9:52 p.m. local time, he went to the home of the first acquaintance where he was seen on doorbell video. He then went to the home of another old work associate at 10:07 p.m. in Phoenixville area, according to Bivens, who said authorities learned of the sightings around 12:30 a.m. Sunday.
Sunday: The stolen van was found abandoned in a field behind a barn in East Nantmeal Township at 10:40 a.m.
Cavalcante fled about two weeks after he was convicted of first-degree murder for the 2021 killing of his former girlfriend, Deborah Brandão, 33, in Chester County. Authorities said Cavalcante stabbed Brandão 38 times in front of her two young children, who are now in the care of her sister.
Cavalcante is also wanted in a 2017 homicide case in Brazil, his native country, a US Marshals Service official has said.
Brandão's family "are terrified" after Cavalcante's escape and have barricaded themselves inside their home, Chester County District Attorney Deborah Ryan said last week.
The family has a 24-hour police protection detail, according to Ryan.
"The victim's family remains under protection and we assure them that they will be fully protected through all of this," Bivens said Sunday.
Meanwhile, Cavalcante's escape is under scrutiny.
The escape was neither seen nor reported by the tower guard on duty at the time. Officials fired him on Thursday, a source with knowledge of the decision told CNN.




Read More: Escaped Pennsylvania killer stole a van over the weekend and tried to contact acquaintances,