Homes along the Mendenhall River collapsed due to the flooding.
A glacier lake outburst flood is wreaking havoc near Juneau, Alaska, where structures have been destroyed as a result of a break on the Mendenhall Glacier.
The flooding is due to an outburst flood on Suicide Basin, a side basin on the Mendenhall Glacier, located about 12 miles north of Alaska's state capital. A glacial lake outburst flood occurs when a dam containing a glacial lake breaks.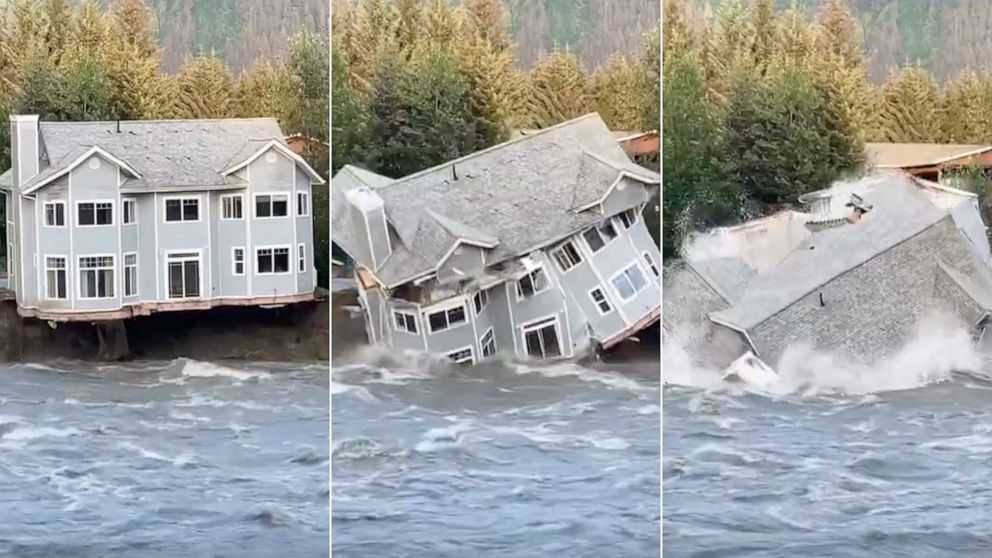 The flooding has destroyed several structures along the Mendenhall River, according to the National Weather Service. Trees and debris are currently littering the river.
Video taken by resident Sam Nolan shows a multi-story structure collapsing into the river. Nolan watched for more than an hour as the home succumbed to the floodwaters, he said.
"It was really sad to see, but all we could do was stand there and watch," Nolan said.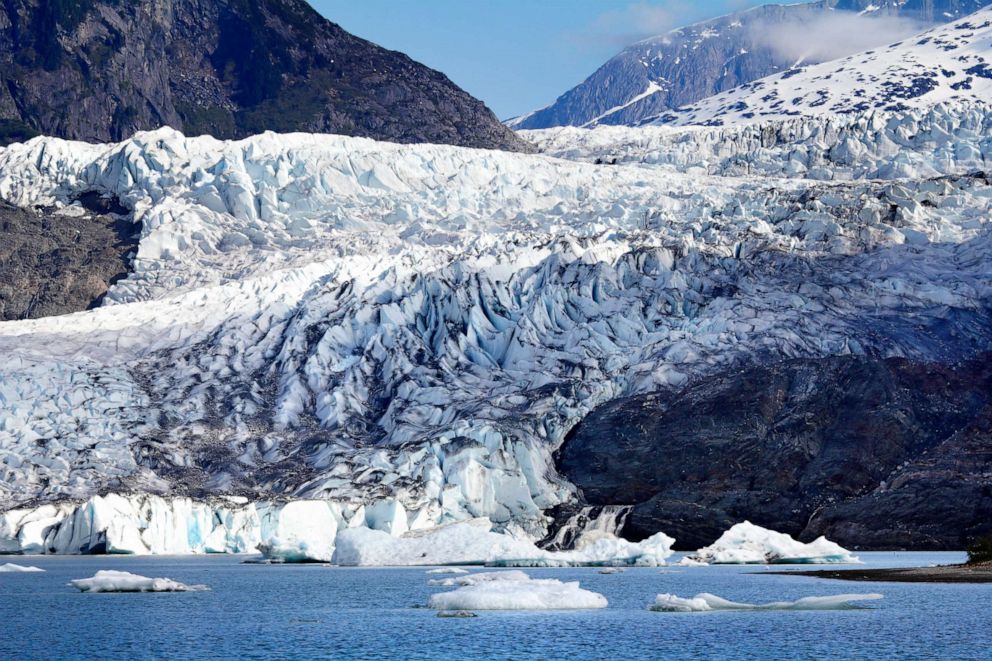 Other videos taken by residents show debris and trees floating in Mendenhall River close to Juneau International Airport.
The Mendenhall Lake level crested at 14.97 feet on Saturday around 11:15 p.m. local time, well above the previous record of 11.99 feet in July 2016. Significant flooding was reported in areas that previously have not seen flooding, and there has been significant erosion along the riverbanks, according to the NWS.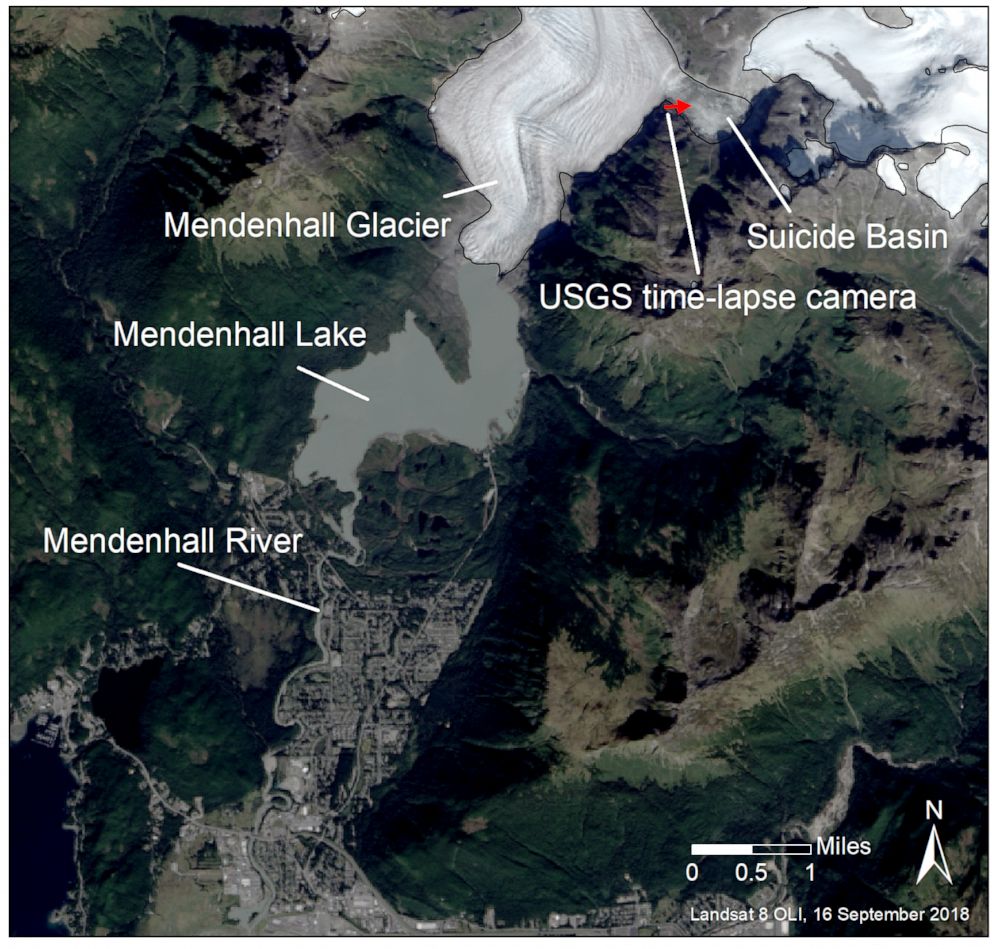 Waters have been falling at a rapid pace of .7 feet per hour, but flooding is ongoing, the NWS said.
The flooding has closed several roads in the region, including bridges, according to the city of Juneau.
City emergency operations urged residents to stay away from the river during the duration of the flood event.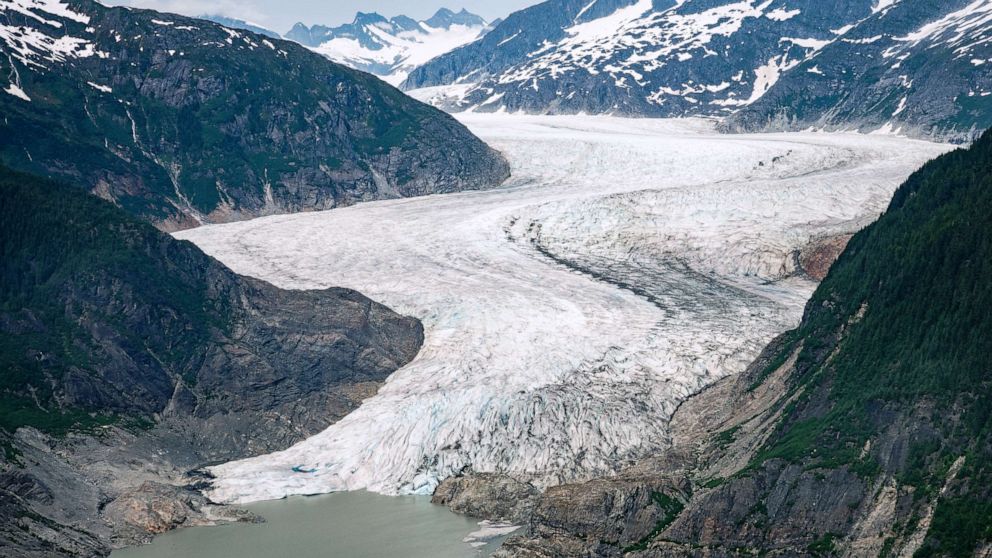 Suicide Basin has been releasing glacier lake outburst floods that cause inundation along Mendenhall Lake and Mendenhall River since 2011, according to the National Weather Service.
The risk of flooding from melted glaciers to increase as climate warms, a study published in Nature Climate Change in 2021 found.
ABC News' Helena Skinner and Samira Said contributed to this report.


Read More: Glacial break causes major flooding in Alaska, destroys structures