Tanya S. Chutkan, the U.S. district judge randomly assigned to preside over former President Donald Trump's latest indictment, is no stranger to federal cases related to Jan. 6.
Chutkan, an Obama appointee who has served on the bench for nearly a decade, quickly established a reputation for imposing some of the toughest penalties on rioters who participated in the 2021 attack on the Capitol.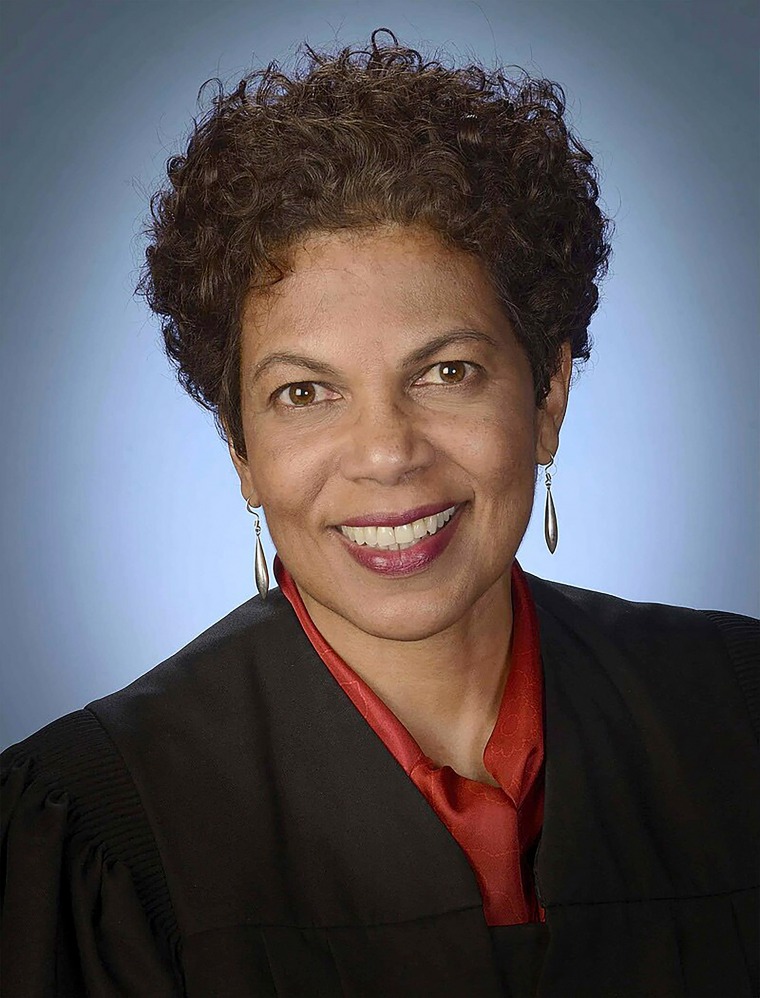 In December 2021, Chutkan handed down what was then the longest sentence — just over five years — for a Florida man who had been charged with dispensing a fire extinguisher and throwing it at police during the attack.
"It has to be made clear that trying to violently overthrow the government, trying to stop the peaceful transition of power, and assaulting law enforcement officers in that effort is going to be met with absolutely certain punishment," Chutkan said at the time.
She is also the only federal judge in Washington, D.C., who has handed down sentences to Jan. 6 defendants that are longer than the government had requested.
During a 2021 sentencing hearing for a man who entered the Capitol on Jan. 6, Chutkan said that the home confinement recommendation by the government was inadequate.
"There have to be consequences for participating in an attempted violent overthrow of the government beyond sitting at home," she said while imposing a sentence of 45 days of incarceration.
Chutkan also sentenced a Washington, D.C., resident, who charged at a Capitol Police officer with a pole, to 63 months in federal prison last year. The government had sought 60 months.
A different judge will oversee Trump's arraignment on Thursday. The former president is scheduled to appear before Judge Moxila Upadhyaya, a federal magistrate judge.
Trump was indicted Tuesday by the grand jury convened by special counsel Jack Smith to investigate efforts to overturn the 2020 election. He was charged with four counts related to conspiring to defraud the United States and obstructing the election victory of President Joe Biden.
When Chutkan takes up Trump's case it won't be the first time she's presided over a legal fight involving the former president.
In 2021, she rejected Trump's request to stop the House Jan. 6 committee from obtaining White House documents from his administration related to the Capitol riot.
Her ruling, which contended that Biden was not constitutionally obliged to honor his predecessor's claims of executive privilege over the documents, opened the door for the Jan. 6 committee to obtain documents it had requested from the National Archives that it said were related to Trump and his administration's actions preceding, during and after the Capitol attack.
"Plaintiff does not acknowledge the deference owed to the incumbent President's judgment. His position that he may override the express will of the executive branch appears to be premised on the notion that his executive power 'exists in perpetuity,'" she wrote in a scathing opinion. "But Presidents are not kings, and Plaintiff is not President."
Chutkan, 61, was born in Kingston, Jamaica, and studied economics at George Washington University. Later she obtained a law degree from the University of Pennsylvania Law School.
After receiving her degree, she worked in private practice for three years and then joined the District of Columbia Public Defender Service, where she worked for more than a decade as a trial attorney and supervisor on homicide, sex offenses and domestic violence.
In 2002, Chutkan joined Boies Schiller Flexner LLP, eventually becoming a partner and specializing in litigation and white collar criminal defense before she was appointed to the U.S. District Court for the District of Columbia. The Senate confirmed her in a 95-0 vote in 2014.
According to a Senate questionnaire Chutkan submitted for judicial nominees, she signed a joint letter in 2009 supporting Supreme Court Justice Sonia Sotomayor's nomination to the high court, volunteered for Lawyers for Obama in 2012 and volunteered for Democratic presidential nominee Walter Mondale's campaign in 1984.
She has made political donations to Obama's campaigns in 2008 and 2012, and to Kirsten Gillibrand in 2008, a year before she was appointed as a New York senator, according to Federal Election Commission data.
As a judge, Chutkan in 2019 temporarily blocked the Trump administration's plans to resume federal executions, preventing the deaths of four men at a federal penitentiary in Indiana.
She also ordered the reinstatement of an Obama-era rule requiring big companies to report employee pay data by race and gender after the Trump administration halted the Equal Employment Opportunity Commission's effort to collect that information.
Trump has a record of harshly criticizing and questioning the credentials of prosecutors and judges involved in the cases against him, though less so in the classified documents case where the presiding judge is one of his appointees.
After he was indicted in a hush money case in New York, he warned of "potential death and destruction" and took aim at Manhattan District Attorney Alvin Bragg, a Democrat, calling him an "animal" and linking him to the liberal megadonor George Soros on his social media platform.
Trump and his allies have subsequently railed against Judge Juan Merchan, who is the judge presiding over that case. Ahead of his court appearance in April, Trump called Merchan a "highly partisan judge" and claimed that Merchan and his family were "Trump haters."
Trump has denied any wrongdoing in the cases where he's been indicted.


Read More: Who is Tanya Chutkan, the judge assigned to Trump's election case?