JEFFERSON CITY – A Special Olympics Missouri (SOMO) athlete will represent the state and the U.S. at the Special Olympics World Games in Berlin this summer. 
Charlie Phillips, a longtime SOMO athlete, was one of 201 athletes, coaches and staff selected to attend the games, which runs June 17-25.
"I want to thank all the people who helped me get here," Phillips said in a press release. Phillips, 26, lives in Savannah, Missouri.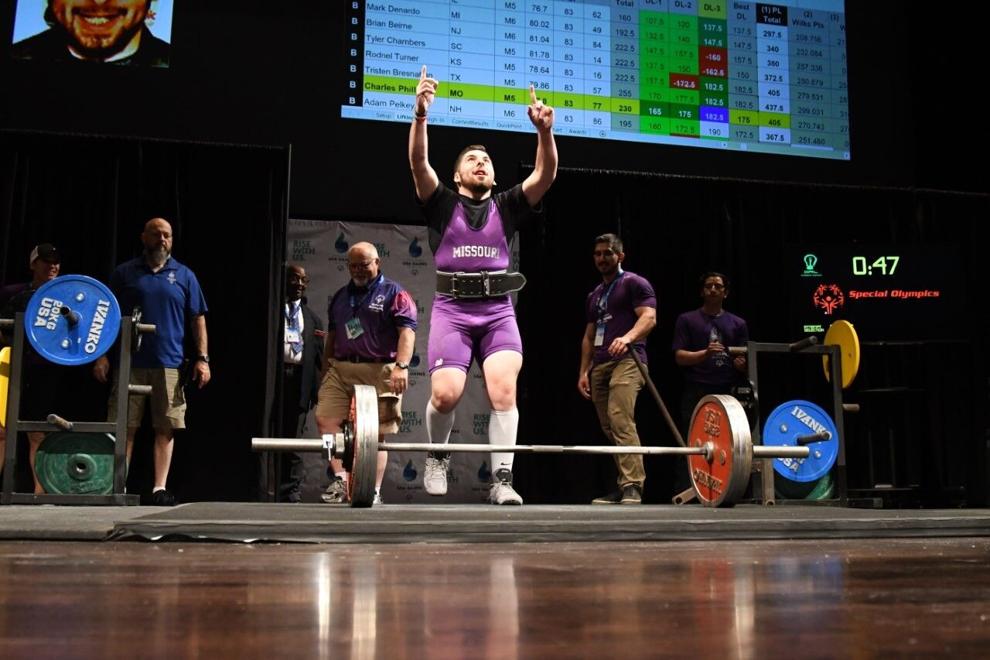 At team trials in San Antonio, Texas, in November, Phillips finished the weekend with the top squat – 182.5 kilograms – and the top deadlift – 227.5 kilograms. He also benched 130 kilograms.
Phillips started with Special Olympics Pennsylvania almost 15 years ago. He has gone to the Special Olympics USA Games twice, according to a press release. He competed on the SOPA track team in 2010 and represented SOMO in 2018 as a powerlifter. 
Seven thousand Special Olympics athletes and Unified partners from approximately 170 countries will compete at this year's Special Olympics World Games. 
"There's been a lot of people that supported me," Phillips said. "Number one is my parents. They've been there and have been my biggest supporters."
Not only is Phillips representing his country, but he is also the only representative from the state of Missouri.
"It means a lot and is a wonderful opportunity," he said. "I can't wait to represent Missouri as a good lifter. It's a dream come true."


Read More: Special Olympics Missouri athlete will represent U.S. at World Games in Berlin