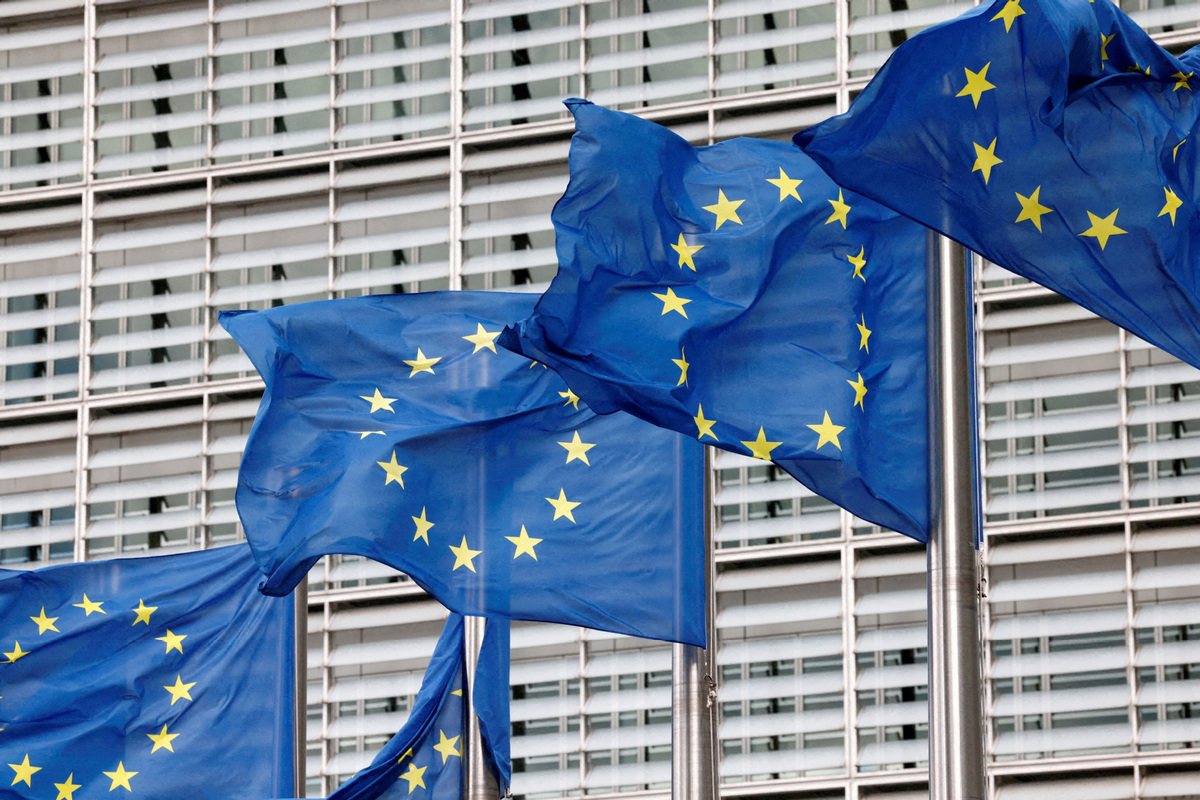 The risk of severe recession hanging over the shared economy of the 19 European Union nations that use the euro for currency has diminished, according to economic forecaster Consensus Economics.
The organization, which polls hundreds of economists to build consensuses on economic issues, said in its latest forecast mild weather during the fall and a welcome reduction in high energy prices have conspired to make a previously gloomy outlook more optimistic.
"Gas storage is high enough that there is now little risk of outright rationing this winter," added Andrew Kenningham, an economist at Capital Economics.
He said factors including the security of the EU's gas supplies, auto production within the eurozone exceeding expectations, and European governments doing more than expected to fiscally support their populations over high energy prices, high inflation, and cost-of-living crises have all contributed to the improved outlook.
However, Consensus Economics said that, while the risk of severe recession in the eurozone this winter has receded, economic output will likely still contract, which is in line with the EU's prediction that its economy will shrink by 0.5 percent during the current quarter and by 0.1 percent during the first quarter of 2023.
The Financial Times newspaper said economists, while expecting a contraction in the coming months, now believe it will be moderate. Economists expect economic growth in the eurozone for 2022 to run at 3.2 percent, which is considerably better than the 2.7 percent expected in July.
Susannah Streeter, from asset manager Hargreaves Lansdown, told the FT: "Recession in the eurozone is not likely to be as deep as had been feared. The bloc is set to avoid a full-blown energy crisis this winter."
Recession fears had been stoked by fuel shortages caused by the Russia-Ukraine conflict. The resulting high cost of fuel impacted not only households but also the manufacturing sector, which raised selling prices, fueling inflation.
Consensus Economics said economists have been pleasantly surprised by the EU's resilience to those high fuel prices, and their more moderate than expected impact on the economy.
However, economists warn next winter is likely to be more of a problem, with Europe's gas supplies set to be harder to replenish, and with a colder winter more likely.
The economic situation in the United Kingdom, meanwhile, is less rosy than that of the EU, according to The Guardian newspaper.
It said the UK's record of economic growth between the higher rate of the United States and the lower rate of the eurozone slumped after Brexit and became similar to that of the EU, and will continue to fall.
"We expect the UK to be first to enter a recession, and the last one to pull out," Samuel Tombs, chief UK economist at Pantheon Macroeconomics, told the paper.