Former US treasury secretary Larry Summers warns that US interest rates may need to go higher than the market is expecting to tame inflation, which will almost inevitably mean putting the world's largest economy into recession.
Summers told Citi's Australia & New Zealand Investment Conference on Wednesday that one of the significant issues of the US economy is the "great resignation", which refers to a significant wave of workers leaving their jobs post-COVID.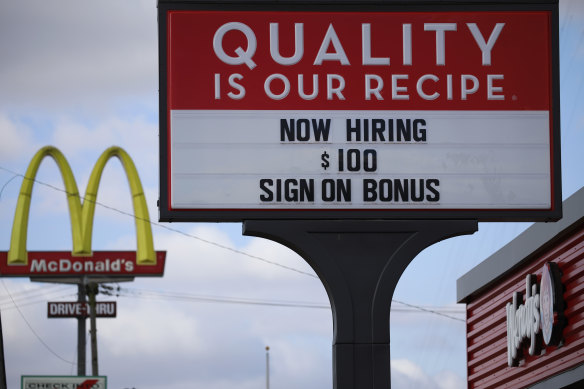 "You don't become a low inflation country with high wage inflation. And wage inflation is looking pretty high in the United States," he said.
According to Summers, the US needs to get to a neutral unemployment rate of well above 5 per cent, from 3.5 per cent currently, to reduce wage pressures as an inflationary component.
"That's why it's been my judgment that a recession is an almost inevitable concomitant of a path in which we achieved substantial disinflation," he said.
He flagged that interest rates might need to go higher than the projected 4.5 per cent peak this year that the market is factoring in. Summers noted that even the highly regarded former chairman of the US Federal Reserve Paul Volker was forced to raise rates more harshly to crush inflation in the early 1980s.
"My own best guess is that if we're going to bring inflation down sufficiently, and if we're going to achieve credibility with respect to inflation, rates are going to have to rise somewhat more than what's currently priced into the market."
The US Fed will release the minutes from its most recent meeting on Wednesday US time, with Citi economists saying the "hawkish/dovish read of the minutes will likely come down to how much Fed officials discussed eventually pausing or stopping rate hikes".
Summers' harshest criticism was not for the US Federal Reserve though, which he rebuked last year for not raising interest rates sooner, but the British government and the Bank of England.


Read More: Former US treasury chief says recession 'almost inevitable', blasts UK