Be it her gymnastics feats or strong and clear opinions on various subjects or a news about her romantic life, Simone Biles, the gymnastics superwoman is a fan favorite. The seven-time Olympic medalist exudes exceptional maturity and thoughtfulness in every opinion she makes. On the other side is her charming and bubbling enthusiasm as a girlfriend.
Ever since the gymnastics G.O.A.T and the NFL player began dating, they have been updating fans with social media posts on the status of their relationship. The adorable couple never shied away from public displays of support and love. The gymnastics icon once got a shout-out in recognition of her unwavering support to her soulmate in one of the best matches of his career. 
ADVERTISEMENT
Article continues below this ad
Simone Biles, the best cheerleader girl-friend
In a match between Houston Texans and Los Angeles Chargers, Jonathan Owens made a key contribution to his team's victory. He pulled in his first NFL interception, a great milestone in his career. Sporting a #36 jersey and cheering on top of her voice in the stands at NRG Stadium, Simone's happiness knew no bounds.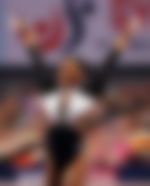 To add to the celebration was the shout-out she received. "You know his girlfriend's gonna love that," CBS' Andrew Catalon said. "Four-time Olympic gold medalist Simone Biles — she'll be celebrating her boyfriend's first NFL INT," he stated, thereby making the unforgettable victory a heart-warming moment for the couple.
DIVE DEEPER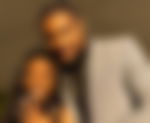 Biles took on to social media to celebrate the man of the hour with a lot of cheering. Owens went emotional over the fact that his mom and Biles watched him make one of the best performances of his career. He said, "My mom, she's been with me every step of the way, and just having those two in the stands supporting me, I can't describe the feeling."
Simone made the first move
ADVERTISEMENT
Article continues below this ad
Did you know it was Simone who made the first move?  "He would say I slid into his DMs," she said. Owens and Biles officially met via a dating app Raya in March 2020 at the beginning of the COVID-19 pandemic. Biles saw him and thought, "He's pretty cute," and started with a friendly hi! Biles also got to know that he was in the Houston area, so they started chatting a little. After a week or two, they began to hang out together.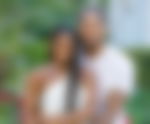 The pandemic phase was a blessing in disguise. It gave them the privilege of spending quality time with each other which is otherwise typically impossible for athletes with their busy schedules. "So we used it to get to know each other — really get to know each other. It created our bond and made it stronger. Now I'm so thankful." Owens said in an interview.   
ADVERTISEMENT
Article continues below this ad
WATCH THIS STORY: Simone Biles and Jonathan Owens Take A Step Ahead of Their Wedding
The couple got engaged this February and are most likely to tie the knots in 2023. It's fair to say that everything came together perfectly for the Houston hunk and Texas charming to meet. What do you think?


Read More: "His Girlfriend's Gonna Love That": Simone Got a Special Shoutout During NFL Match After