Michael Jordan goes down as one of the best winners in sports history. Achieving everything in his basketball journey, His Airness didn't leave anything. However, even before stepping foot in the NBA, Jordan was dominating the competition. Skipping on his draft night, MJ was taking tryouts for the 1984 Olympics team. And at the tender age of just 21, the future NBA Hall of Famer took the USA to glory.
At a time professionals weren't eligible to play, Jordan led a special group of college athletes in the 1984 Olympics. The six-time NBA champion has already shocked the world by defeating the best of the NBA eight games in a row. And that didn't change when the Olympic stage came in front. Leading the team in scoring, MJ led the USA to a gold medal victory. Now, with an NCAA title and Olympic gold, Jordan wanted to complete the triple crown.
ADVERTISEMENT
Article continues below this ad
Likewise, in a 1986 documentary, he openly predicted capturing an NBA title in the following five years.
Michael Jordan openly declares war
Showcasing his raw talent in dismantling NBA All-Stars in 1984, Jordan had already created a buzz around his name. The Slam Dunk champion had become a scoring phenom by 1986. However, the Chicago Bulls weren't at the GOAT status like their franchise cornerstone. But that never stopped His Airness from sharing his desires to capture an NBA title. And he opened fire when in 1986 he predicted his first triumph.
DIVE DEEPER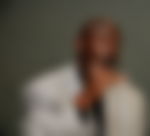 Discussing his only goal of winning a championship, Michael Jordan said: "Right, which I hope will come in the next five years hopefully."
ADVERTISEMENT
Article continues below this ad
This was at a time Jordan's Bulls were yet to draft Black Jesus' best teammate Scottie Pippen. A year later, the duo came together. But it took time for them to settle. MJ had to watch Magic Johnson win back-to-back titles in front of his eyes. In addition, the five-time MVP had to face the brute physicality of the Detroit Pistons who invented the Jordan rules. However, as the last year of his prediction approached, Michael Jordan stunned the NBA world. In 1991, Jordan finally completed his toughest challenge of defeating the Pistons. And what followed were the first steps of the dynasty of the Chicago Bulls. MJ would go on to win his first NBA championship and Finals MVP averaging 31.2 points, 11.4 assists, and 6.6 rebounds against Johnson's Los Angeles Lakers. He would go on to capture five more titles in the next eight seasons, never losing on the grand stage even once.
ADVERTISEMENT
Article continues below this ad
WATCH THIS STORY: Stephen Curry's 2k rating over the years
A savage winner in all ways, Jordan would never settle for anything but the gold. Likewise, staying true to his prediction, Jordan remains one of only seven players in history to win an NCAA, NBA championship and Olympic gold medal.


Read More: After Winning an Olympic Gold at Age 21, Michael Jordan Made a Bold Prediction That Would've